FIND YOUR CAR IN COSTA RICA
Looking for a high-quality and reliable car, all within budget?  
Purchasing a car in a foreign country can come with its challenges, especially if you do not speak the local language.
I will help you save money and make the process easy and stress-free.
There are many places that offer cars for sale by dealers and private owners. However, if you don't speak Spanish or know your way around San José, it may be a big barrier for you to buy a car in Costa Rica. 
For all these reasons, I started to offer my professional services a few years ago – To help YOU with your car purchase in Costa Rica.
Buying a car in Costa Rica is difficult for foreigners for many reasons – including the language barrier, the challenge in understanding the transfer process, and choosing a suitable car model. I will assist you through the complete process.
Are you thinking about buying a new car? If you have the budget, there are many advantages to purchase a new car in Costa Rica. I will help you find the perfect new car for you from one of the car agencies.
Car Modifications
If you want to modify your car and are looking for rims, tires, lights, suspensions, or even bumpers. I'll help you get everything you need. I work with the premiere modification and parts companies which are mentioned further down the page.
It may be difficult to know where to get your car repaired or find the right replacement parts. I can refer you to reliable mechanics or save you time by arranging the pickup and delivery of your car directly to the mechanic.
In Costa Rica, all legal transactions must be notarized by a lawyer. I will assist you with all legal matters including payments, registrations, and any other legal questions you may have.
An annual safety inspection is mandatory in Costa Rica. I will make the process easy and smooth by ensuring your car is ready to pass the inspection.
HOW DOES THE PROCESS OF BUYING A CAR IN COSTA RICA WORK?
There are some steps that you should consider when buying a car in Costa Rica. But don't worry, I will assist you in each of the steps below:
1. FREE CONSULTATION
Free consultation by email or WhatsApp to answer all your questions, discuss suitable vehicles and give you details on what to expect during the car purchase experience.
2. FIND A CAR
After the consultation, I will know exactly the types of vehicles you are interested in and I will search the country to find the best car that is suitable for you.
When I contact car dealers and cars for sale by owners, I will inquire about the history of the vehicle, including past mechanical repairs. Also, a search in the national register will be done to ensure the car has no outstanding encumbrances or infractions.
As soon as I find suitable options, I will send you the information via email or WhatsApp.
3. MECHANIC INSPECTION
Once you've decided on the car you want, I will drive to the seller to conduct thorough due diligence. 
First, I will ensure that the Marchamo (registration & mandatory liability insurance) and Dekra (the annual vehicle safety inspection) are up-to-date because you do not want to have to pay these fees right at the beginning.
Next, a complete mechanical background check will be done to see what repairs the car has gone through. I will make sure the vehicle is running without any issues.
You can request to have an extra mechanic inspect the car before purchase, which I can help arrange. I work with reliable and trustworthy mechanics.
4. Buy your dream car
The process will be completed with a lawyer in a smooth, stress-free way.
Once the final decision is made, we'll need to complete the transaction with a notary public or attorney. This is required by law for a valid title transfer.
Usually, the buyer pays for this service, but it can sometimes be split between the buyer and seller. The lawyer's fee is set by the government based on the value of the car.
Once you sign, they will send the paperwork to San José to get you a new title in your name.
Congratulations on your new car.
Read my terms and conditions for more detailed information
Private Seller
Generally, negotiating with a private seller yields the best cost savings than purchasing from a car dealership.
Another advantage is that the cars are (likely) single-owner use and have a clear operating history.
But it is the buyer's obligation to verify the condition of the vehicle.
Car Dealer
The safest way is to buy a car from an authorized dealer. That allows starting from scratch with care and maintenance.
Official car dealers also have a legal obligation to offer a 30-day guarantee on the transmission and motor of any car they sell.
Caveat Emptor: There will always be some car dealers that are not always forthright about the car parts or previous accidents, which is why it is so important to have a local liaison who knows the reputation of the dealership.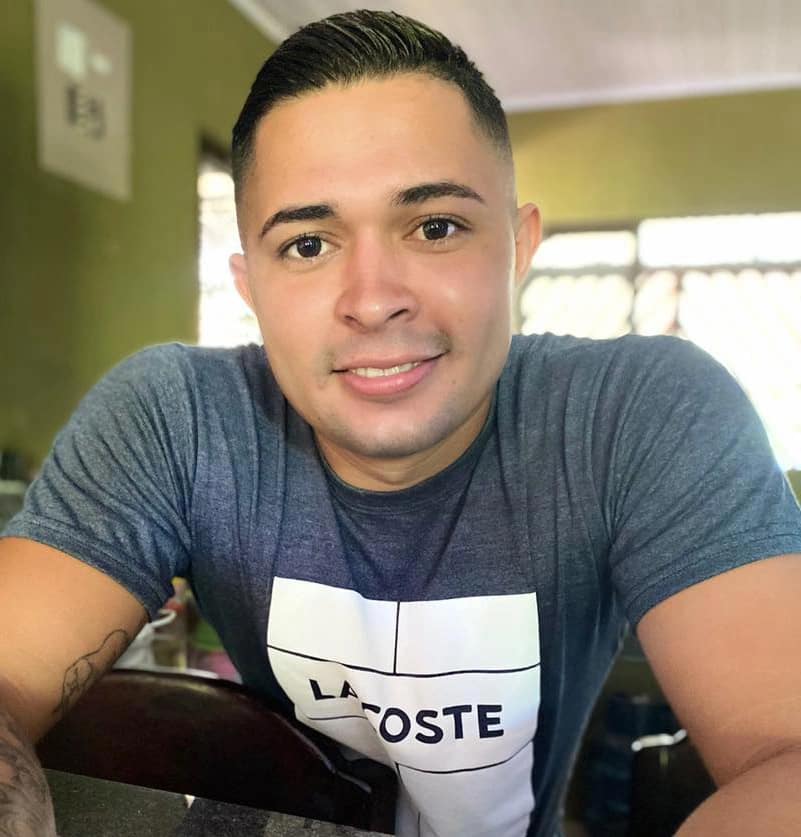 Edward Artavia
Hi, I am Edward the creator of Find with Ed, a turnkey car service to help foreigners moving or already living in Costa Rica who are searching for a car without the hassle. I've assisted many foreigners in finding a reliable car in Costa Rica, all within their budget.
As a Costa Rican local, I have a broad knowledge of the country and its people. I am bilingual in Spanish and English and have deep experiences with different cultures and nationalities.
I would be happy to assist you with your automobile purchase!
SOME EXAMPLES OF GOOD CARS YOU CAN FIND
MY RECOMMENDATIONS
You don't know yet what car are you looking for?
The most popular automobile brands in Costa Rica are Toyota, Suzuki, and Mitsubishi.
The local mechanics are familiar with these brands and they are the most cost-effective to repair. Parts are readily available and affordable. 
If you live or plan to live in a more rural area of Costa Rica I suggest a four-wheel-drive SUV.
I also recommend a car that is good on gas, preferably a four-cylinder or efficient diesel.
RECOMMEND Companies
I can recommend you various dealers, companies, and mechanics all over the country.
MODIFICATIONS, MAINTENANCE & SERVICE: EXPLORE THE POSSIBILITIES
Discover a variety of possibilities for car modifications to enhance performance, appearance, and overall driving experience. From aftermarket parts to customizations, our blog offers insights and recommendations to help you make informed decisions when modifying your vehicle.
When it comes to maintenance and servicing, we provide general guidance on finding suitable mechanics within your area. Our blog covers essential aspects of car maintenance, such as regular check-ups, oil changes, and tire rotations, to ensure the longevity and optimal functioning of your vehicle.
Additionally, we offer information on the Riteve, the annual vehicle safety inspection in Costa Rica. You can find details about the process, requirements, and tips to prepare your car for a successful inspection.
"Edward was great! He helped me buy my first car in Costa Rica and it was exactly what I was looking for. He handled everything very professionally, was super nice, and speaks perfect English."
– H. from Canada –
Email
edward9618@gmail.com
Location
Sámara, Guanacaste, Costa Rica
Tell Me About Your Car Requirements
You're just one click away to a seamless car purchase experience in Costa Rica
Fill in the form to share more details with me. I can't wait to hear from you!