Buying a Car in Costa Rica:
The best 5 Tips
Updated in 2023
Scroll down to read the article!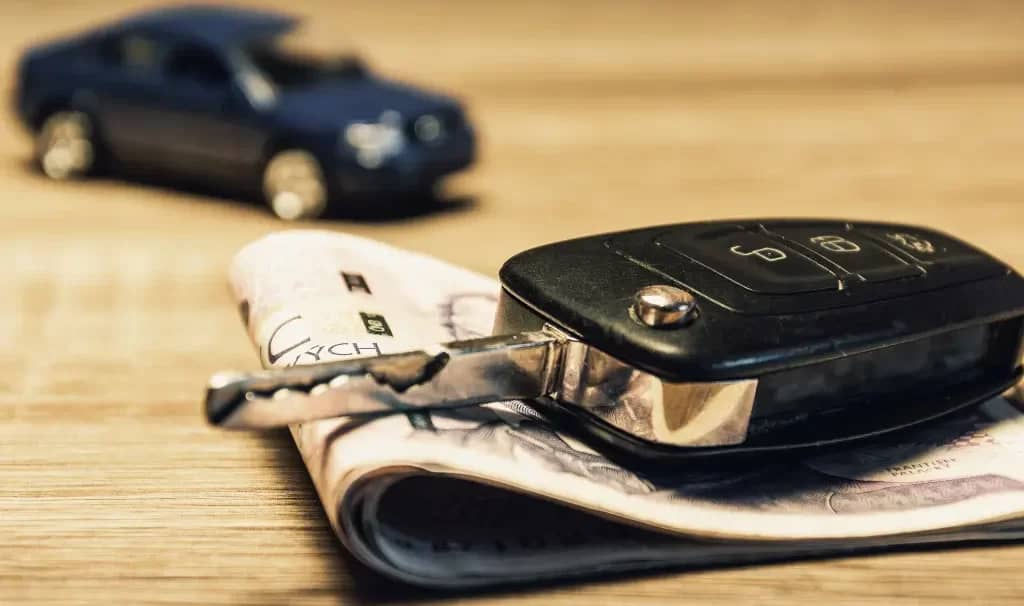 Buying A Car In Costa Rica?
Here's What You Need To Know!
Are you dreaming of buying a car in Costa Rica to explore its stunning landscapes at your own pace?
While owning a car in this tropical paradise can offer unparalleled freedom and convenience, it's not without its challenges. From navigating the intricacies of the car-buying process to understanding the local laws, regulations, culture, and the Spanish language, purchasing a vehicle in Costa Rica can be a daunting task, especially for expats or foreigners.
However, fear not! In this blog article, I'll be your guide to buying a car in Costa Rica, providing you with valuable insights, tips, and practical advice to help you navigate the process with confidence.
We'll delve into the common issues faced by car buyers, share insider knowledge about the local market, and provide step-by-step guidance on how to make an informed and wise decision. So, if you're considering buying a car in Costa Rica, buckle up and get ready for an informative ride as we uncover the intricacies of car ownership in this beautiful country!
There are several different ways to buy a car.
If you're buying a used car, you'll need to find a dealer who has a good reputation. At Find with Ed I help you finding the best used car dealers around the country. 
Buying a new car is a big decision. You want to be sure you get a reliable vehicle at a fair price. To help you choose the right car, here's some advice from Consumer Reports. First, look for a car with a warranty that protects you against defects in materials and workmanship. 
Next, consider what kind of maintenance you want to pay for. Some cars come with regularly scheduled maintenance, while others require less frequent service.
Finally, ask yourself if you want to finance the purchase. Financing options for foreigners in Costa Rica include financing, where you pay monthly payments until you own the car, or purchasing, where you pay for the car upfront.
2. Know what type of vehicle you need
Before you buy a car, make sure you know exactly what kind of vehicle you need. You should also know how much money you can spend on a car. 
Do you need a compact car?
A midsize sedan?
Or maybe a large SUV?
There are many different types of cars available, each with its own advantages and disadvantages. For example, if you live in a city, you might want to choose a smaller car because parking spaces are limited. 
If you plan to live in a rural area, an SUV with its high clearance is the best option. Four-wheel drive is not necessary unless you live in an isolated area.
Before you start shopping for a new vehicle, make sure you understand what kind of car you really need. Do you need an SUV or a sedan? Are you looking for something with lots of room or do you prefer a smaller model? How much money will you spend on gas each month? These questions will help you narrow down your search.
Read here why Toyota is one of the most famous car brands in Costa Rica.
Other famous asian brands like Suzuki or Mitsubishi are popular in Costa Rica. They have the most available spare parts and qualified mechanics and are the cheapest to repair.
4. Warranties And Service Contracts
If you're buying a new car, make sure you ask about warranties and service contracts. These documents protect you against defects in the vehicle and provide free maintenance services for a certain period of time.
In the case of buying a used car, it is important to try to determine the origin, specifically if it was sold as new in Costa Rica, or if it has been imported as used. 
In the sale of used vehicles, it is important to know that the minimum warranty period is 30 business days, and not one month as most indicate.
You have to make sure the Revision Tecnica de Vehiculos and the marchamo are up to date. The RTV, as it's known, is an annual vehicle inspection that checks mechanical and safety features, among other things. The marchamo is the car's registration. If you don't have these two up to date and you get caught by the traffic police you would have to pay a huge fine or they even can take the car with them.
Do you have questions about buying a Car in Costa Rica?
If you have more questions, I have answers! Whether you're already in the process of buying a car in Costa Rica or just dipping into research, I would love to offer my help to you.
At Find with Ed, I am committed to you. Not to sell you a vehicle or spam you with all the options, but to help – genuinely and with good intent – to find you the perfect car for your needs and wants.
I look forward to talking to you. Contact me here.
Or text me at +506 8433-3737.
Stay up-to-date about my services and current projects